Corner Shot Airsoft Gun Adapter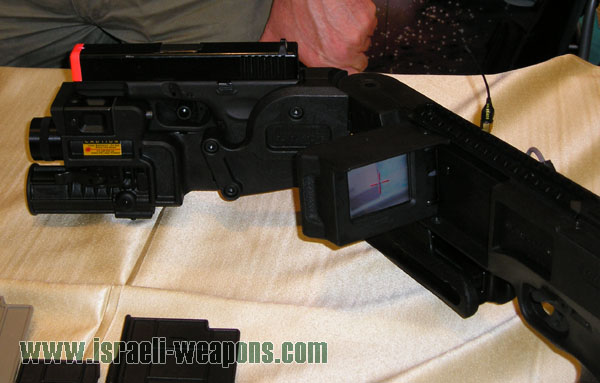 Israel has come up with a system called
Corner Shot
. It is a system that allows a handgun to be mounted on a pivoting system with a video camera attached to it. You can mount several different kinds of weapons on it, but this particular image shows an Airsoft Glock 17 mounted to it.
This is now on my "Must Have" list. :)
This is the link I saw the system on originally
Here is the company website
Here is an article from BBC News
Here is an article from ArmyTechnology.com
Here is quite a bit of information on the system
And finally...
Here is a cheesy video
that reminds me slightly of
Team America: World Police